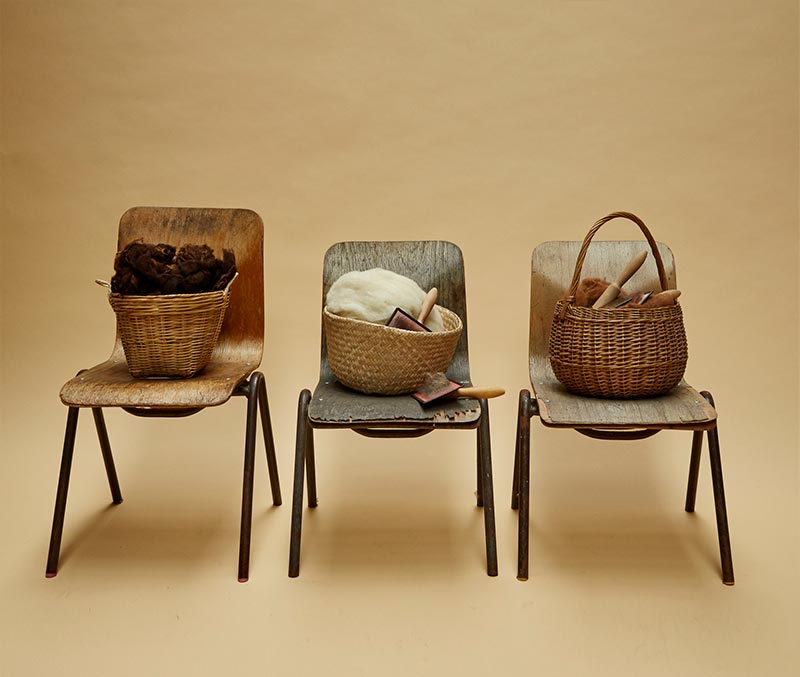 Craft enriches the inner life of children, educating the whole human being. Through hands-on work, children learn about themselves and the world around them.
Experiential learning enables a child to embody what they learn and these skills and knowledge can then be carried to every aspect of their lives.
Craft supports academic learning, teaches life skills and essential tools for living.
Handwork provides the practical skills, which harmonises the intellect with a personal sense of care, creating well-balanced human beings.
On this course each student will make a detailed work Journal where they can document their work and where experienced teachers will support their hands-onlearning.
Every term will be punctuated with a day-long workshop where experienced teachers/lecturers will be invited to give talks.
We will be working with the seasons and use natural materials.
Every stage of this journey will be studied and nurtured through all the senses for a wonderful holistic learning experience.
The Handwork Course will take you through, many lovely projects using different craft techniques and materials all fully supported by an understanding of child development and Steiner pedagogy.
Taught by Sevim Metin and Cecilie Telle.
The course fee is £1850 per year, including all materials and lunch.
Certified by


If you are interested in our Handwork Course please email us for further information.
create@threeseedgarden.com
Course registration is on the basis of first come first serve.
To secure your place on the course please make a payment of £50 non-refundable handling fee by clicking the PayPal button below. 
Testimonials
"The course is everything I hoped it would be and more. Finally, I have the skills to create some of the beautiful things I've been wanting to for years. I'm able to teach my children craft with confidence and connect with them through the stories and fairytales we have learnt. I've learnt a lot about child development too which has been so interesting. The sessions are also a lovely and relaxing opportunity to slow down and focus amongst like minded people. It's really the highlight of my week!"
Gemma Booth
The handwork class is the high point, which sustains me through the week – I have the opportunity to learn new skills within a circle of like-minded friends, with time for discussion of the meaning behind the Steiner approach, in a way, which is engaging, accessible and thought provoking. There is space for us to share our experiences as makers, carers, teachers and parents while we are nourished with tea, wholesome food and a generous supply of the most beautiful natural materials. The teaching is of the highest quality, with tutors sharing their many years of experience and innovative approaches to hands on learning.
Stephanie Gill
I am thoroughly enjoying this course, Sevim and Cecilie are very talented not only in handwork but also as teachers. The course is well planned and the provided materials are high quality. I will be sad when the course is over!
Mopsa Wolff
Wonderful course and lovely course leaders. I look forward to this course every week. I have learnt to make so many beautiful crafts and have been able to share many of them with my children. A very rich and rewarding experience.
Eveline van der Meer