Three Seed Garden Handwork Course teaches adults how to teach craft to children age appropriately following Steiner's principles.
We hope to inspire anyone with an interest in craft and a wish to understand the inherent wisdom of it and pass it on.
The Steiner Handwork curriculum in every sense carries great wisdom and fundamental life skills, makes children connect and experience the natural world in a deeper way.
The course covers practical craft skills and child development from kindergarten to Class six. We think as we include the early years progressing through the class years we have created a unique course with some exceptionally talented and experienced visiting tutors.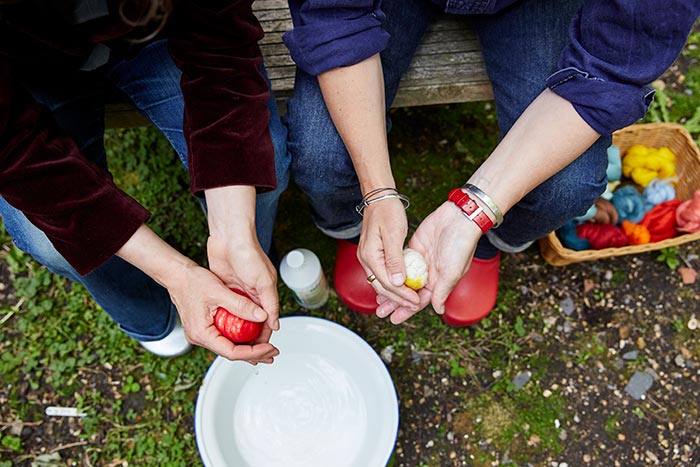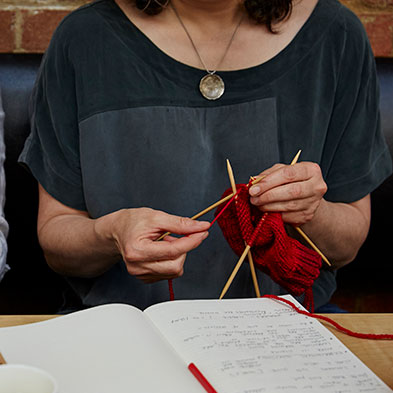 Sevim Metin
Course Leader
Sevim came across Steiner education in 2008, when she began taking her daughter to the parent and child group at St Paul's Steiner School. She soon began assisting and went on to work as a Parent and Child Leader and later as a cover Kindergarten Assistant until 2014. Both roles involved making and observing use of craft. During this time Sevim also co-founded Dalston Dolls, where she made and taught Waldorf doll-making.
Sevim co-set up Three Seed Garden in 2015. She is about the finish the Steiner Early Years Teacher Training course at the end of July 2017. She also has a Level 3 Home-Based Childcare Award.
Sevim gained a PGCE (Postgraduate Certificate in Education) from the University of Greenwich in 2004 and a BA in Filmmaking from the London College of Printing 1999 as well as a BA in Philosophy (Istanbul University) and has taught video production to children and adults.
"As a child I was surrounded with craft and have always loved using my hands creatively. Have great passion in deepening my knowledge in Steiner education with a particular interest in play and craft"
Displaced Voices a film by Sevim Metin
Cecilie Telle
Course Leader
Cecilie graduated from The Royal College of Art in 1995, with an MA in Fine Art Tapestry. She went on to establish her own Business 1998, designing and making her own collection of knitted felted accessories.
With a burning passion for the Crafts and a desire to pass on her skills, she qualified as a Steiner Teacher in 2010, and joined St.Paul's Steiner School as their Handwork Teacher. She has since co-founded the UK Waldorf Handwork Community, and set up the first Handwork Teacher Training Course in England.
Cecilie currently teaches on the London Waldorf Training Course, along side running her own label of felted accessories.
"My teaching takes inspiration from my own craft practise and my teaching feeds back into my own work-a perfect balance!"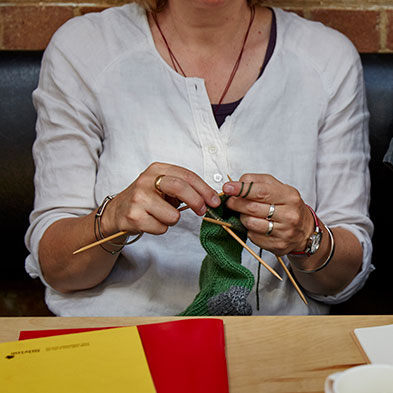 Three Seed Garden came about though the vision of three friends Leoncia Flynn, Mita Nesi and Sevim Metin who met at St Pauls Steiner School in London while running Parent and Child Groups. Our early long walks, pancakes and reading of Vandana Shiva (Environmental Activist ) inspired us with the name of Three Seed Garden. We wanted to work ethically and sustainably, doing what we loved to share with all, while embodying the ideals and ways of living well. Leoncia and Mita later set off on other exciting adventures.
With Cecilie joining, the Three Seed Garden, the Handwork Course became the centre of our work. Nevertheless, Cecilie and Sevim, together are carrying the fundamentals of our first dreams, rooted in kinship, equality, co-operation and creativity all rooted with in the principles of Steiner philosophy. We hope that our work becomes an umbrella for many likeminded people and their projects.